Full Road Reconstruction | M Jaques Groundworks and Surfacing
Elsewhere on our website you'll learn about our road surfacing and road repairs services, which we offer not just in our immediate surroundings, but all throughout the UK. But in addition to this, we provide comprehensive road reconstruction to restore old, collapsed or otherwise failing roads to fully functional states. Working on behalf of public authorities, private landlords, and a myriad of commercial and industrial enterprises, we ensure work is completed within a strict timeframe, to a high standard of workmanship that meets all relevant regulations.
The sheer size of these projects calls for powerful, well-maintained plant, from diggers, to rollers and dumpers. Not only do we have this in place, but our team are CPC, CPCS and NRSWA accredited, ensuring safe and proper operation of said equipment at all times. We continue to push to make our techniques sustainable, adopting progressive building practices wherever possible.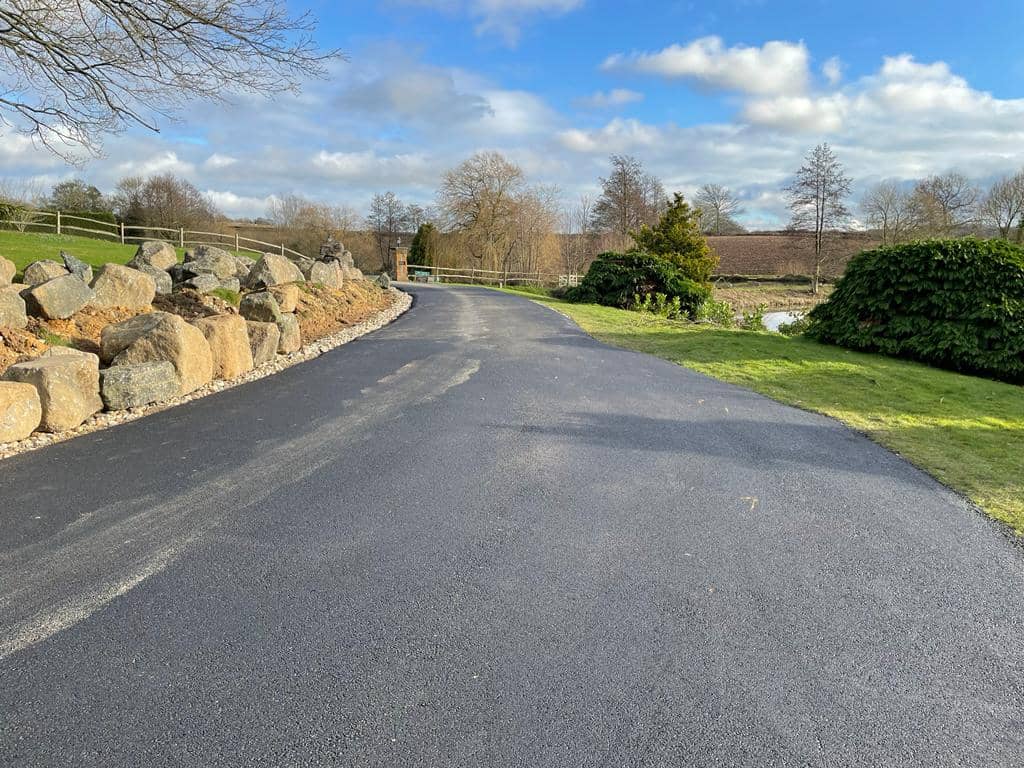 With over 50 years of experience surfacing Britain's roads, M Jaques Groundworks and Surfacing is the ideal choice for full road reconstruction projects. For a consultation, call 01435 865 831 today.