Surfacing & Groundwork Contractors in East Sussex | M Jaques Groundworks and Surfacing
Welcome to the website of M Jaques Groundworks and Surfacing. Based in Heathfield, East Sussex, our road surfacing and groundwork contractors cover a huge swathe of southern England - including Eastbourne, Tunbridge Wells, and the wider East Sussex and Kent areas. With over 50 years of industry experience to its name, our team chiefly focuses on providing an exceptional standard of surfacing, covering everything from pothole repairs, to surface dressing and tarmacadam services for public authorities, companies and industrial enterprises.
It might be that you need a car park entirely resurfaced, a damaged road restored to a safe and functional state, a playground rejuvenated with new tarmacadam, or a long-neglected path / forecourt re-laid. The M Jaques team will help you identify the most effective, cost-efficient way to achieve your surfacing goals, without compromise.
And while surfacing is certainly at the core of what we do, we also serve as the areas' favored groundwork contractors. In this capacity, we handle the installation of driveways, drop kerbs and drainage for domestic clients.
Ours is an all inclusive service, from initial consultation and surveying, through to the design phase, delivery, handoff and any support required post-completion. Operating a 24-hour emergency callout service, we're here to help you recover from unforeseen events, such as a surface collapsing or otherwise failing.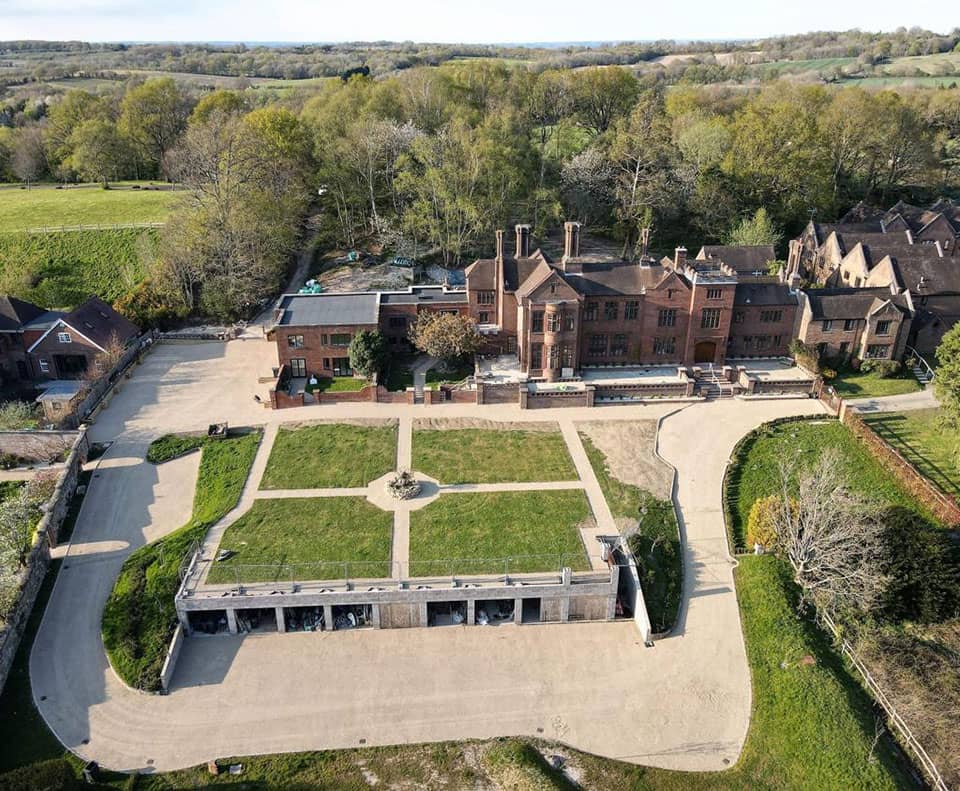 50 years of industry experience
About Us
Our surfacing and groundworks contractors are CPC, CPCS and NRSWA accredited, and our company is Trading Standards and Buy With Confidence approved, for clients' peace of mind. We take great efforts to abide by all relevant HSE guidelines to ensure a safe worksite, whether we're doing something as simple as installing driveways and dropped curbs in Eastbourne, or delivering road surfacing and road repairs projects for local authority partners or companies in the Tunbridge Wells area.
Clients not just in our principal service areas of East Sussex and Kent, but nationwide, enjoy expert project management and an efficiency that prevents deadlines from slipping; we're hyper aware that even a day's delay can have serious knock on effects that endanger subsequent phases of a development, or the project's completion and handover. To this end, our skilled team use powerful, well-maintained plant and machinery to expedite work and deliver flawless finishes, each and every time. Peruse our portfolio and you'll see that when it comes to surfacing, we achieve consistent, uniform results that meet the highest quality standard.
Our Services
Surfacing - Whether repairing a pothole, or installing an entire new road that spans a great distance, M Jaques Groundworks and Surfacing works with quality materials from reputable suppliers. The use of sophisticated equipment and the most reliable techniques give us the confidence to provide 10-year guarantees on all work we complete around Eastbourne, Tunbridge Wells, East Sussex and Kent. And while we're perhaps best known for the projects we deliver on a start to finish basis, we can also work alongside other contractors on large multi-phase schemes, and even deliver materials and aggregates on a supply-only basis. We cover all the below aspects of surfacing, which you can learn more about on their related page, or by getting in contact in with us:
Road Repairs
Surface Dressing
Tarmacadam Surfacing
Tar and Chip
Pothole Repairs
Private Roads
Driveways
Car Parks
Road Planings
Full Road Reconstruction
Surface Stabilisation
Paver Hire
Groundworks -
Solid
groundworks
are an essential part of any project, big or small. The use of sub-par materials, or sub-par techniques and unqualified workers, can endanger peoples and property, leave projects as non-starters, or even leave you with sizable legal culpability. Even in the case of smaller projects like the installation of driveways or a dropped kerb, you want groundwork contractors you can trust to deliver exceptional work, delivering value for money and a finished project that is functional, as well as aesthetically pleasing. M Jaques Groundworks and Surfacing is that team. Some of the tasks we most commonly take on for clients throughout Eastbourne, Tunbridge Wells, East Sussex and Kent, include:
Excavation & Muck Away
Patios & New Driveways
Foul / Surface Drainage
Foundation Installation
Footings & Underpinning
Cut & Fill Earthworks
Road Construction
Tarmac & Concreting
Surfacing & Landscaping
All Aggregates Supplied
Reinforced Basements
Plant, Lorry & Labour Hire
So if you live or work in the Eastbourne, Tunbridge Wells, East Sussex and Kent areas, and are searching for trustworthy road surfacing and groundwork contractors who can deliver projects of all sizes, navigating even the most complex of logistical challenges, choose M Jaques Groundworks and Surfacing. We're able to undertake consultations via Zoom and FaceTime, but recommend face-to-face meetings and site inspections so we can get a real understanding of its environment.
View our work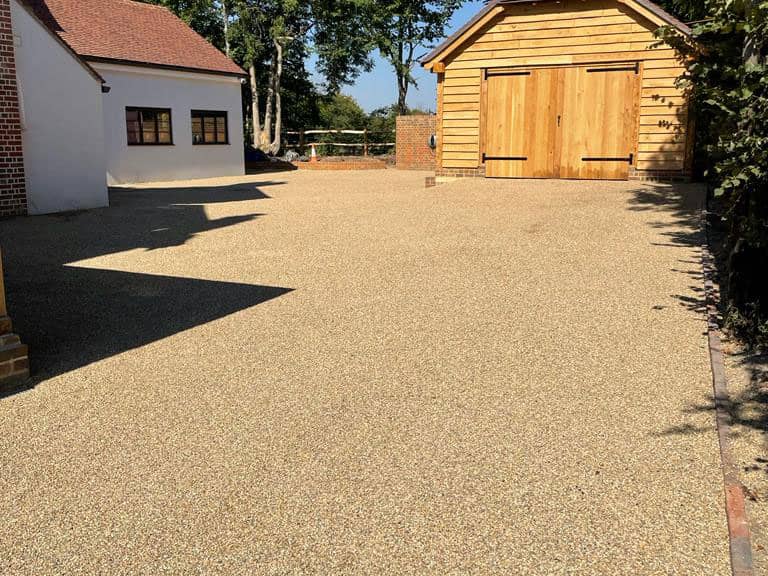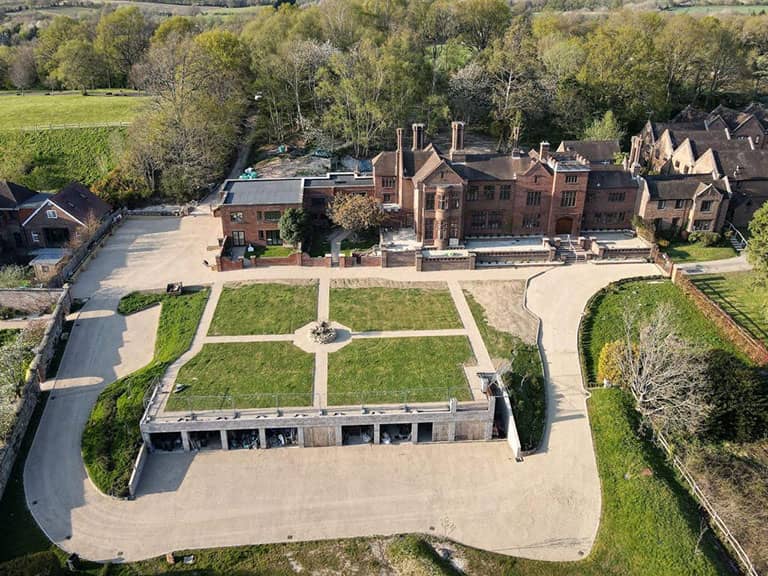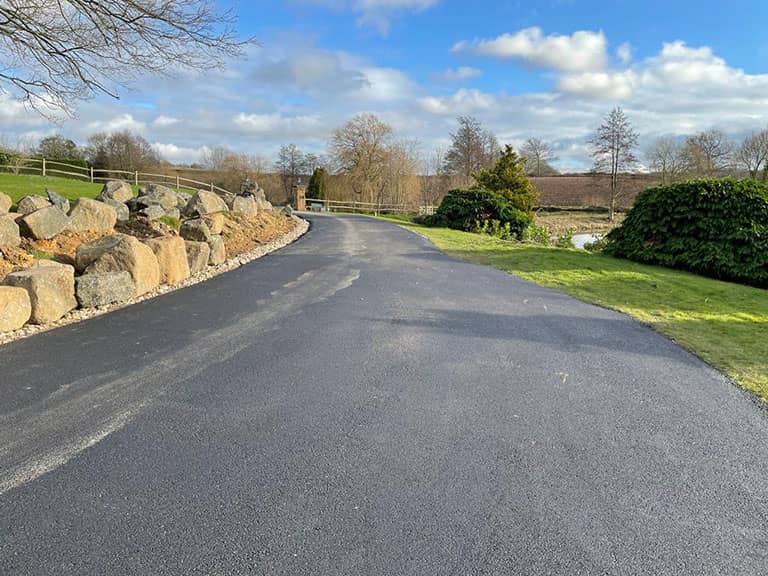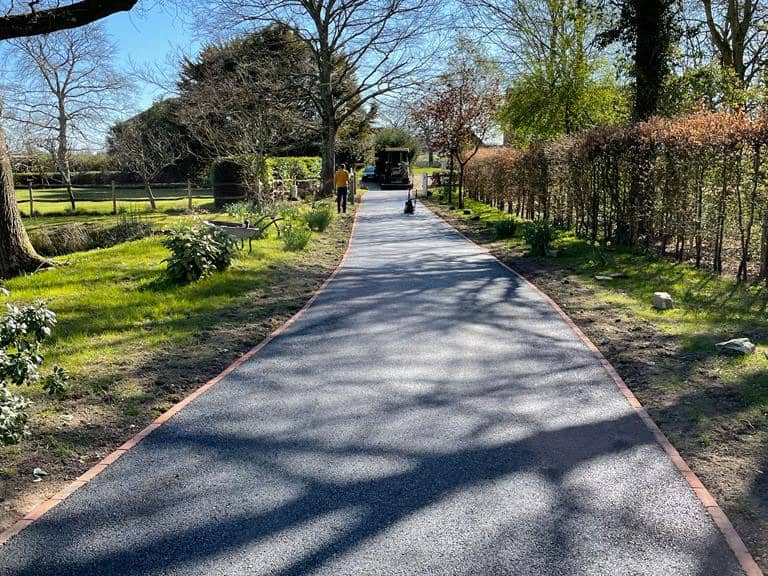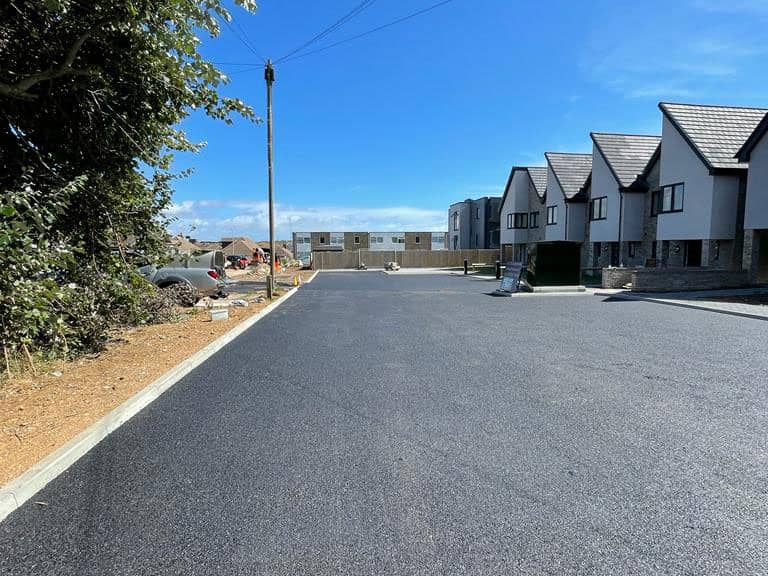 Contact our surfacing and groundwork contractors on 01435 865 831 or 07300 877999. Based in East Sussex, we cover a number of regions throughout the south of England.